Who is it for?
GlobeCyber is a primary insurance policy specifically designed for small and medium sized businesses with revenues up to £190m.
Small and medium sized businesses tend to spend less on information security and are more vulnerable. Once attacked, they have limited resources to coordinate the services needed to manage an incident.
Our industry sector appetite is broad with 92% of industry classifications within appetite.
Limits, deductible, premiums
Maximum limit £1,500,000
Minimum deductible £2,500
Minimum premium £1,000
Minimum premium with Cyber theft/
social engineering £1,500
What does it cover?
Our policy form is streamlined and comprehensive to cover your organisation seamlessly in the event of a cyber breach.
The GlobeCyber policy includes:
Data breach
Third party damages
Business interruption
Regulatory fines and penalties
System failure
PCI fines, penalties and assessments
Data recovery
Media liability
Extortion
Call centre costs
Ransomware attacks
Public relations
Cyber theft
Social engineering
Pre-breach cyber risk management
With cyber threats continuing to be among the top concerns for organisations of all shapes and sizes globally, it's important now, more than ever, businesses are aware of the cyber risks they face before they cause significant damage.
That's why Globe have partnered with KYND, the cyber risk experts, to help our policyholders easily identify and manage the cyber risks your businesses are facing, enabling you to stay ahead of cyber threats and focus on what matters most – your business.
How KYND can help your business:
Policyholders are entitled to, at no additional cost, access to a KYND Start Report to help instantly identify any cyber risk exposure. This one-off report offers expert cyber insight and uses a simple traffic light system to highlight in red or amber any area in which your business could be exposed and gives personalised and clear recommendations on how to fix if required.
With KYND Start Report policyholders get an immediate assessment of their existing cyber risks, including:
Service risks – are your organisation's internet-connected services secure and up-to-date?
Certificate risks – are there any existing certificate issues or expiring certificates that can put your business and its reputation at risk?
Domain risks – are there any risks related to your domain registrations and maintenance?
Mail security risks– are your organisation's emails at risk of being impersonated or spoofed?
Ransomware risks – is your organisation vulnerable to the risk of ransomware?
Comparative risk profile – how does your cyber risk profile compare with that of your peers?
Top five recommendations – provides clear and simple guidance on the five most critical cyber issues for your organisation identified by KYND
Policyholders also benefit from a free KYND Simulated Phishing Tool which provides a safe and easy-to-use way of testing their employees' susceptibility to being phished or socially engineered and can be launched in minutes. This exclusive KYND tool empowers clients with a confidential threat insight to understand and manage their business' existing human risks associated with real cyber-attacks.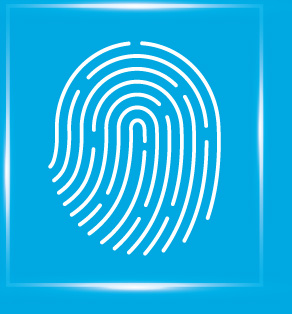 24/7 Worldwide cyber incident response
We have partnered with a broad range of experts with global reach in IT forensics, legal assistance, notification, ID protection and PR to provide our policyholders with a best in class, end-to-end response in the event of a cyber attack.
Global reach and response
Dedicated 24/7 incident response

Clear and detailed breach management strategy
Bespoke approach based on:
Nature and severity of the cyber attack

Industry sector

Size of firm
Breach services
Event management

IT forensics

Legal services from cyber specialists

Notification expenses

Call centre for customer concerns

Identity theft services

Credit monitoring

Public relations strategy and support